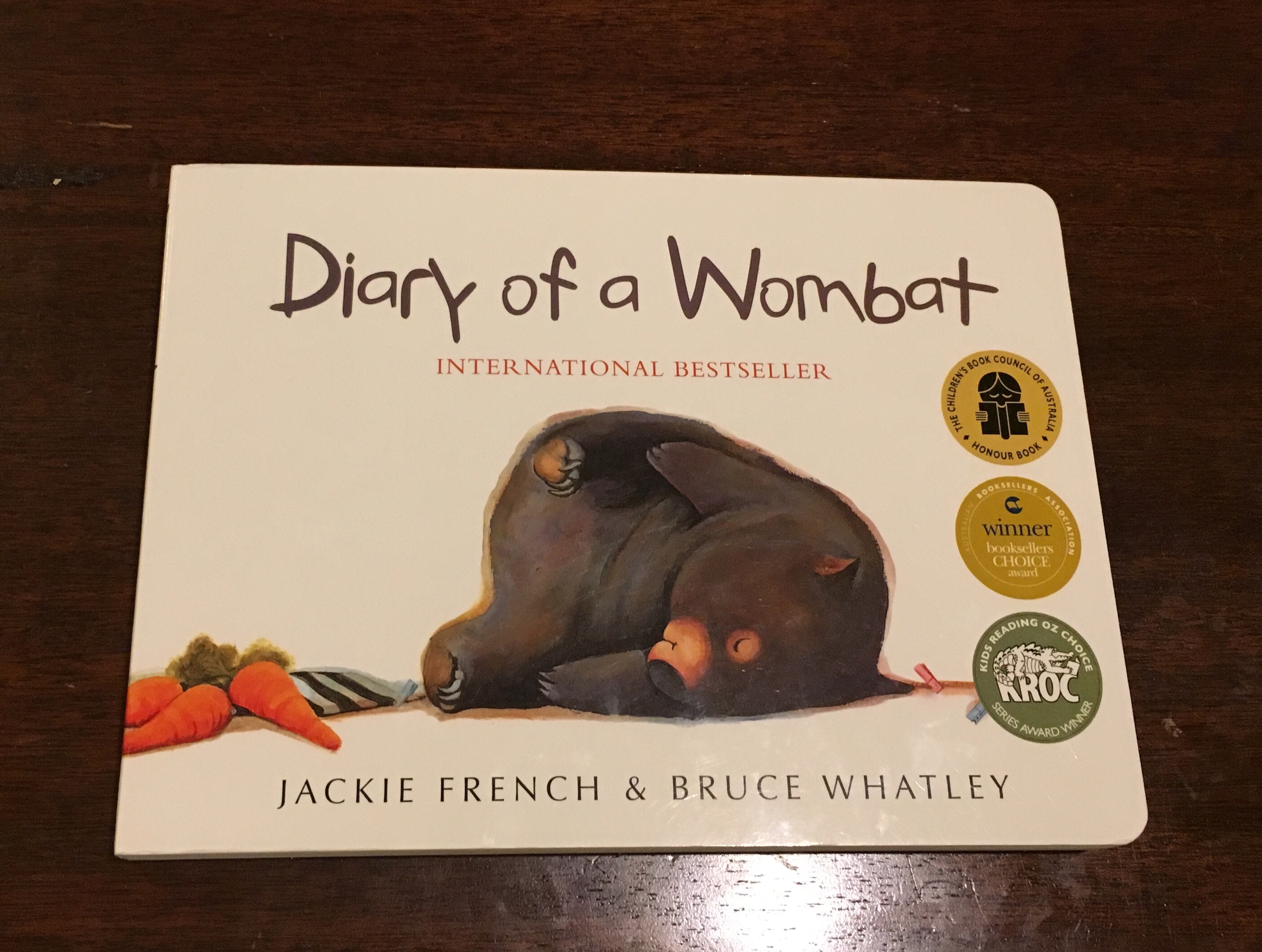 When I visited Australia for work, I asked some colleagues to recommend Australian books and authors for toddlers.
Diary of a Wombat (or Mmmbat as my kid calls it) came highly recommended.
It's beautifully illustrated and tells the rather amusing story of a wombat who comes into contact with a family of humans and decides to make itself at home. The story is told in the form of a diary, for example:
Monday morning: slept.
Mmmbat and its antics have been a favorite with our toddler since it made the trek across the Pacific Ocean.